Producer Nitrose immersed himself in the heart of the music industry with his Record label's first collective project. The producer is set to make waves on the scene once again. With a reputation for his innovative approach to trap music, Nitros is gearing up for the release of an exciting new project that promises to reignite the raw authenticity of the genre.
Inspired by the "Demons R Us" project by Doe Boy & Southside, his highly anticipated project is a compilation mixtape titled "In Nitrose We Trust." A testament to Nitrose's capability and his team's faith in him, the title speaks volumes about the quality the mixtape is expected to deliver.
This project is its statement of his unwavering commitment to bringing the REAL trap sound back to the streets. "In Nitrose We Trust" is scheduled for release in the third week of September, on the 25th.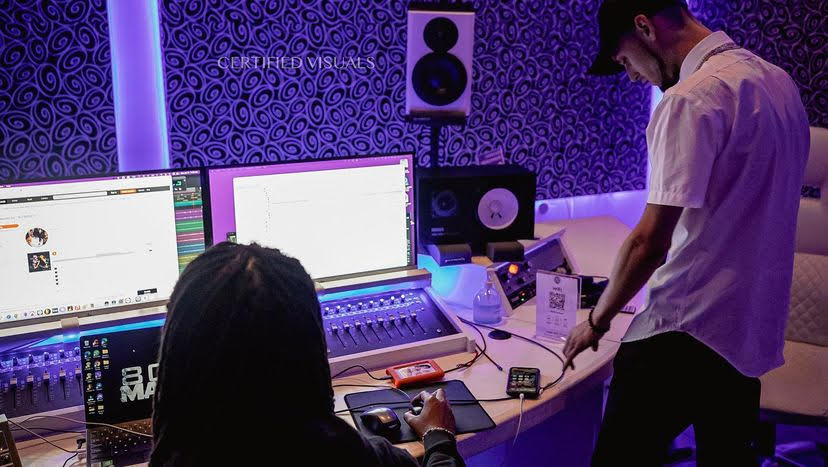 This mixtape results from an intense collaboration with Nitrose's record label, and it is expected to showcase his signed artist in the evolution and refined understanding of the trap genre. Adding to the Hype, Bill9efxs and 808 Mafia will executive produce the mixtape. These names, known for their remarkable contributions to the music industry, only amplify this project's credibility and expectations.
Bill9efxs offers an innovative approach to trap music with his aggressive 808s and dark melodies created to captivate listeners. The first sound and 808 Mafia's touch would leave room for an outstanding masterpiece.
Their involvement assures fans of a quality production that will be worth the wait. The mixtape will also feature a stellar line-up of artists, each bringing their unique style to the table. These artists include YSL Fireboy, Pyrex Whippa, Treacherous Ty, Nem, Khalil Solomon, and Jahfae Carter.
These artists' varied styles and sounds promise a musical variety catering to a wide range of listeners. Nitrose's goal with this mixtape is clear – to bring that real trap sound back to the streets. He believes in the power of authentic music to connect and resonate with listeners, and through this project, he hopes to achieve just that.